君が望む永遠 - Kimi ga Nozomu Eien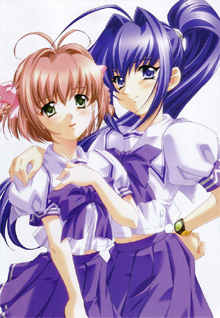 Was crying yesterday when watching this anime. The ending was a happy one.
Even though Takayuki should be studying for the college entrance exams, he wastes his time by doing nothing in particular, unable to find anything he could be interested in doing. However, his two best friends, Shinji and Mizuki are very active, studying a lot and swimming whenever they can. The relationship among the two boys and a girl couldn`t be better balanced.
One day, a new girl is introduced into their small group. Her name is Haruka. Although she`s a shy girl, she does something unexpected to Takayuki...